Colorado Properties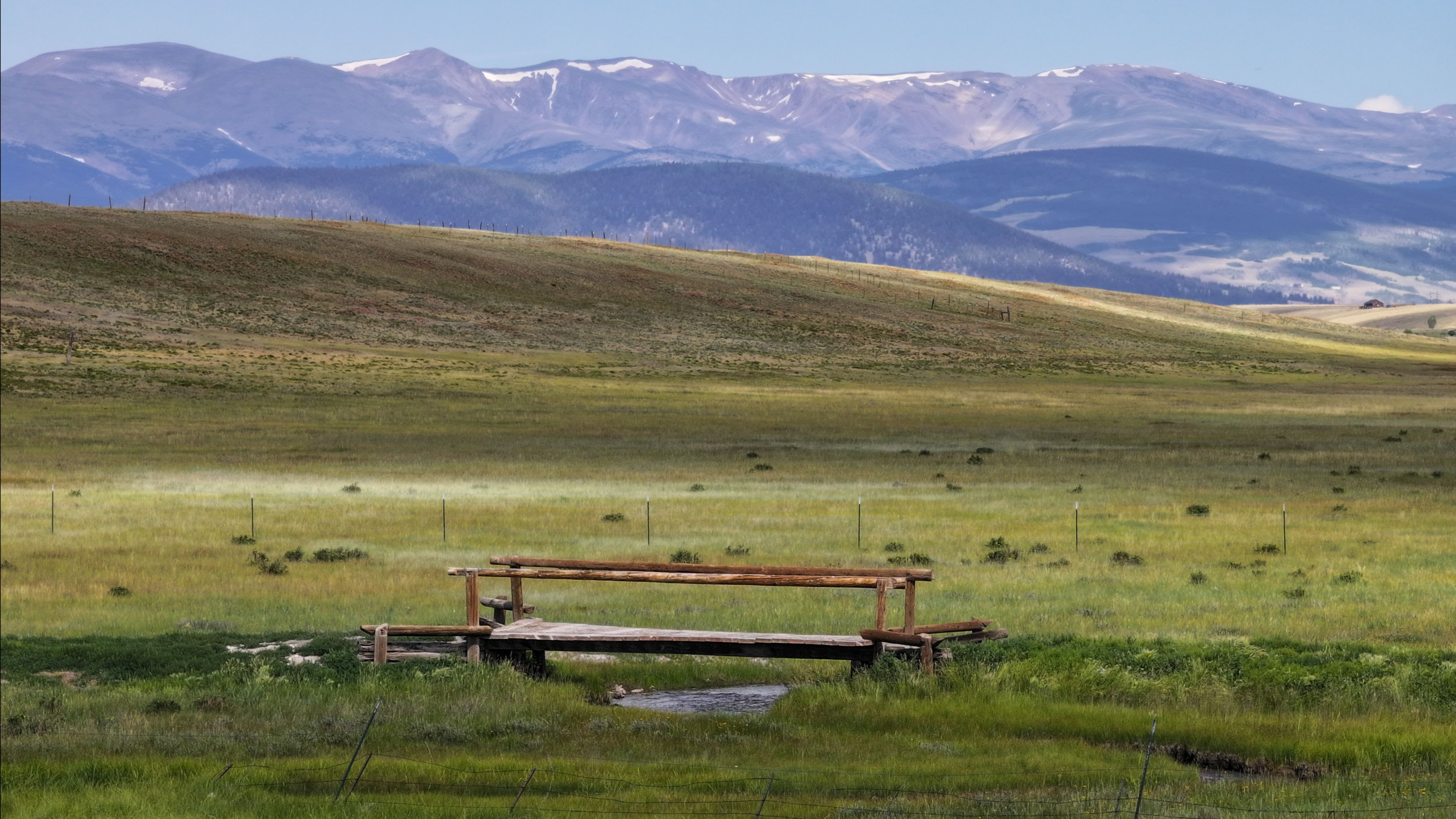 Stagecoach Crossing Ranch at Arrowhead Ranch

Hartsel, Colorado | 2,046± Acres
Stagecoach Crossing Ranch at Arrowhead Ranch is a fully equipped working livestock ranch consists of 2,046± deeded acres, and 460± state leased acres for a total of 2,507.31± acres. An impressively large and rustic log entryway awaits your entrance that welcomes you to this breathtaking ranch. There is an astonishing five± miles of beautiful, crystal-clear live water that runs through Stagecoach Crossing alone.
Arrowhead Ranch is an outdoorsman's paradise consisting of four magnificent Heritage Ranches that can be bought individually or as a whole.
Tomichi Dome Hunting Ranch

Gunnison, Colorado | 840± Acres
Tomichi Dome Hunting Ranch is a captivating 840± acre property located in Gunnison, Colorado. This ranch offers an impressive 20± acres of lush, irrigated pasture, providing an ideal haven for wildlife enthusiasts and avid hunters alike. Envision yourself along the banks of the 3/4± mile creek frontage, a pristine waterway that meanders gracefully through the property. The ranch takes pride in controlling vast expanses of public lands, boasting an unparalleled 3,600± acres of National Forest and an additional 4,500± acres of BLM territory.
| | |
| --- | --- |
| Blanca, Colorado | 1,680± Acres | |
Blanca Peak West Ranch lies directly under the face of the 14,347-foot-high Blanca Peak. The 1,680± acre ranch is heavily timbered with various trees such as old-growth Ponderosa Pines, spring-fed Aspen groves, basin bottoms lined with Cottonwoods, and south-facing slopes covered in Juniper and Cedar. A newly built road system throughout provides access to all pieces of the property. The varied terrain provides this ranch with excellent game cover, plentiful OHV access, unlimited hiking, and beautiful views.
Are you in the market to buy or sell? We would love the opportunity to have a seat at the table.
𝙇𝙚𝙖𝙧𝙣 𝙢𝙤𝙧𝙚 𝙖𝙗𝙤𝙪𝙩 𝙤𝙪𝙧 𝙙𝙚𝙙𝙞𝙘𝙖𝙩𝙚𝙙 𝙩𝙚𝙖𝙢 𝙖𝙣𝙙 𝙜𝙞𝙫𝙚 𝙪𝙨 𝙖 𝙘𝙖𝙡𝙡.
Posted 10-19-2023 – Call for Availability